Stone facing
For centuries stone facing has been used for both exteriors and interiors. And they still have importance in today's buildings. What are the advantages and why decide precisely for this material? It is natural for each of us who wants to be surrounded by nice, functional and durable goods. And although there are many new materials that could be used for such purposes, customers are inclined towards proven ones. It is especially true for stone because it has been used as a building material since time immemorial. It is attractive, meets the required functional aspects and its durability has been proven by buildings that have survived the centuries.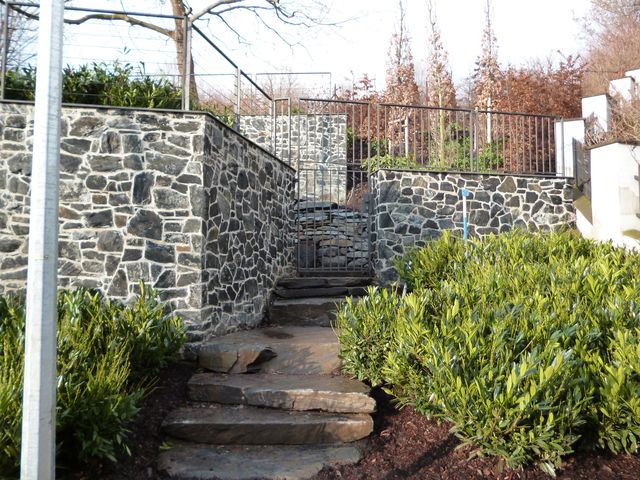 Stone facing in  exteriors
Stone facing in exteriors is not only aesthetic, but of course also functional. For example, passive and low-energy buildings use this material as a retention wall, part of the thermal insulation elements of a building. Moreover the stone facing that forms the facades of buildings is virtually maintenance free, and thanks to this feature you save considerable money and time. This facing can be used in two variants. The first is & nbsp; in a retention form where the stone has a thickness of 15 cm and must count with   more weight before the actual construction. The second option offers a thin profile, the stone facing stuck to the base surface, including corner pieces. The selection of stone types for stone facing in   exteriors is large enough to satisfy a large majority of customers.   The best known include Croatian marble, Gneiss and other materials.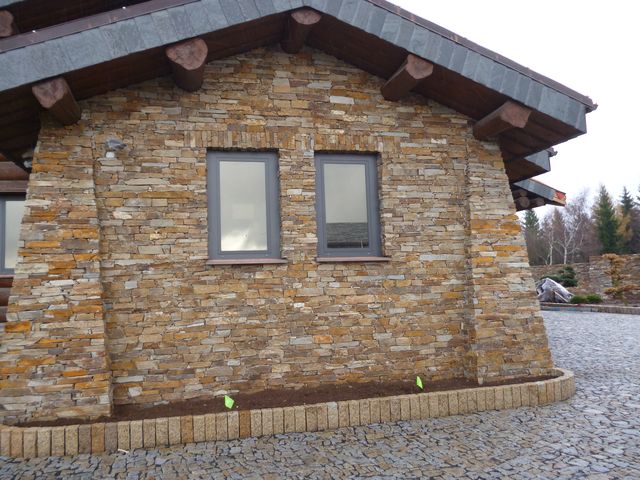 Stone facing in interiors
A separate chapter of stone facing is its use in   interiors. We find here a wide range of options. It is used for the facing of bathrooms and kitchens, as well as indoor pools, halls and other areas including commercial. Stone facing gives such spaces a luxurious look. For example, if you select  <ahref="http: www.prazskykamen.cz="" en="" kamenne-produkty="" koupelny"="">large-format stone facing for the bathroom, then this space is upgraded to a relaxing place. This is also true for stone facing in   exteriors, the durability, simple maintenance and high proportion of aesthetic values exceeding most other materials.